Accounts Receivable Solutions
What are the convenient ways to manage my receivables?
ACH Collections
Allows commercial customers to debit multiple accounts outside the financial institution at the same time and credit their account at Kirkpatrick Bank for the sum of those debits. This is a useful tool for collecting funds from members or clients.
Enhance Cash Flow
Recurring Payment Option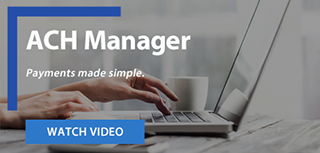 Remote Deposit Capture
Through Business Internet Banking commercial customers can simply scan checks with a special check scanner and transmit their deposits directly to Kirkpatrick Bank's data processor. Advantages for Kirkpatrick Bank customers can include:
7:00 pm CST / 6:00 pm MST deposit deadline;
Eliminate the need to transport deposits to the bank;
Detailed online reporting of check information and deposit activity.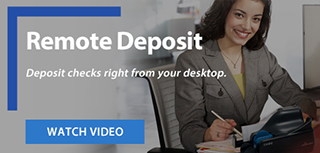 Lockbox
Commercial customers can accelerate check collection and delivery of remittance information by outsourcing the processing of mailed check and credit card payments to Kirkpatrick Bank's Lockbox Service provider, Frost Bank.
Improve Cash flow with reduced mail and processing float
Minimize administrative duties and costs
Enhanced reporting capabilities
Improve internal controls with segregation of duties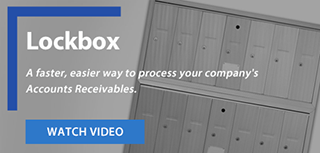 Merchant Services
Merchant services allow commercial customers to expand their customer's payment options by enabling companies to accept Visa, MasterCard, and American Express debit/credit cards.
Local Kirkpatrick Bank representative to provide support and processing expertise
Improve Cash Flow
Increase Sales